http://www.thechiefly.com/laughs/worst-pinterest-diy-gifts-ranked/
Whenever I remember Pinterest is a thing, I frequently spend 20-or so minutes picking out shoes I wouldn't be able to walk in and weddings I wouldn't be able to afford unless I married into royalty.
But around this time of the year, being the poor twenty-something that I am, I turn to Pinterest in the hopes that I can find gifts for my family and friends. I like to consider myself a crafty person (I don't mean to brag, but I was kind of the friendship bracelet queen when I was a camp counselor in high school). Because of this, I am always intrigued by the Do-it-yourself (DIY) projects promoted on Pinterest.
And I am always disappointed.
I'd be lying if I said I haven't attempted to make an infinity scarf from an old t-shirt or nail art using scotch tape (both things I don't want to talk about), but here are some of my favorite DIY gifts I've found that I don't plan on making anytime soon:
1. Jeans Pocket Pot Holders
Nothing says "I'm really making it on my own" more than whipping out some homemade potholders made from your crusty jeans to hand to your loving Aunt Mildred on Christmas morning.
2. Large Decorative Letters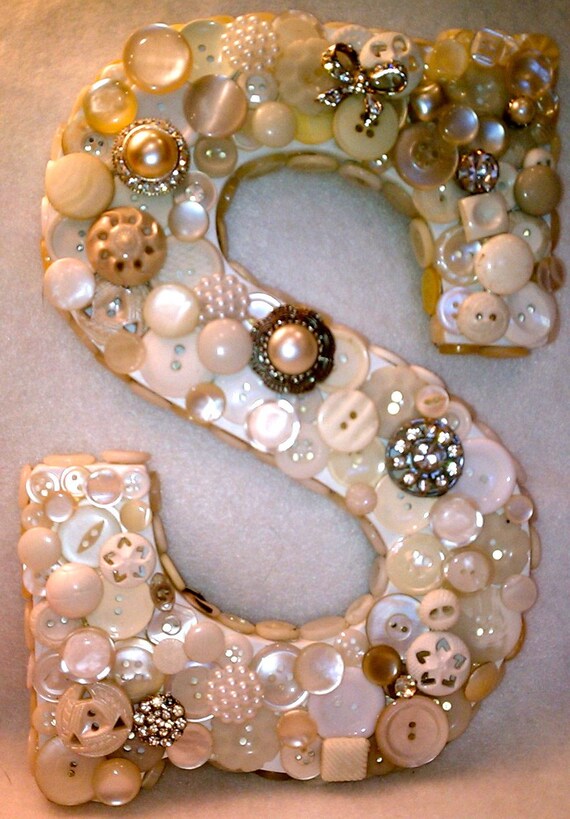 Whip one of these bad boys out to give to your loving mother—who carried, birthed, and raised you, by the way—and show her how you've honed in on your glue skills since pre-K. Just make sure she never finds out what happened to her button collection.
3. Tin Candle Holder
Grandma, I know you won't believe this, but I made this candle holder using only a screwdriver and an old ravioli can. I didn't rinse the can out because I figured the heat from the candle would really accentuate the spaghetti sauce smell and…why are you crying?
4. Button Rings
Can you say stocking stuffers for the kiddos? I bet if you get small enough bands, you could make some snazzy button toe rings as well.
5. Tea Bag Wreath
I'm including this solely for the look of pure horror I imagine your relatives will have when you explain to them their gift involves the act of Tea Bagging.
6. Fabric Chandelier
This beautifully over-sized homemade chandelier is a must-have this holiday season. You must explain to whoever receives this gift that they a) have to prominently display it in the room with the most traffic, and b) should tell all visitors who inquire about it (and they will) that it was made by a grown-ass man or woman.
7. Barefoot Sandals
For when your feet are too hot for socks, but too cold for comfort. Not to be paired with shoes or additional jewelry.
8. Bead Bracelet
Safety pins, small beads, and poorly constructed jewelry wire work together to make the perfect DIY bracelet for that younger cousin whose parents like to let her run around the house for the entirety of the holiday. Have fun cleaning that mess up, Uncle Toby!
9. Tic Tac Holder
Why tell your significant other you love them this Christmas when you could just remind them that you love good-smelling breath instead?
10. Glitter Shoes
"Scarlett, what the hell is this?"
"I added glitter to the bottom of all of your shoes!"
"Why would you do that?"
"Because now your shoes have that glittery pop you've always desired! And I want your shoes to match your sparkling personality."
"Did you really have to add glitter to my tennis shoes, too?"
11. Fabric Necklaces
Got a little fabric leftover from your fashionable potholders or your fabric chandelier? What better gift for your group of girlfriends than some matching fabric necklaces! The design sticks to circles, but I'm sure you could fashion some nifty shapes.
12. Fashion Frame
What makes this frame stand out among the throng of DIY frames on Pinterest is not the spray painted frame, the scrapbook paper lining the back, or the creative choice to eliminate the need for a glass plate, but the cleverly constructed kitchen magnet paired with a black-and-white picture printed on copy paper. It's almost like the Great Depression meets the 21st century.
13. Paperclip Bookmarks
It's 4:45, your office Christmas party starts at 5:00, and you've completely forgotten to pick something up to place in the Dirty Santa pile. But if your office has paper clips and festive ribbon (which, if you can't find ribbon, you could surely use the artwork made from coworkers' children that line the walls), then your gift will be the talk of the office for months to come!
14. Brussel Sprouts Wreath
Most people think to give edible arrangements in the form of fruits, sweets, or pastries. Why not eliminate the bloating and feelings of regret that inevitably follow consumption of traditional holiday goodies and just give your loved ones a wreath of brussel sprouts?
15. Button Frame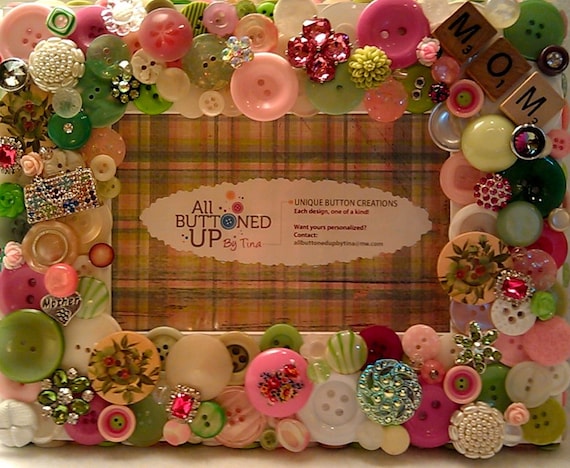 Why not make buttons a theme this Christmas? You can't go wrong with a little hot glue, some Scrabble tiles, and a heap of buttons. Don't limit yourself to titles such as "mom." Get creative—the more Scrabble tiles the better!
16. Wine Cork Ornaments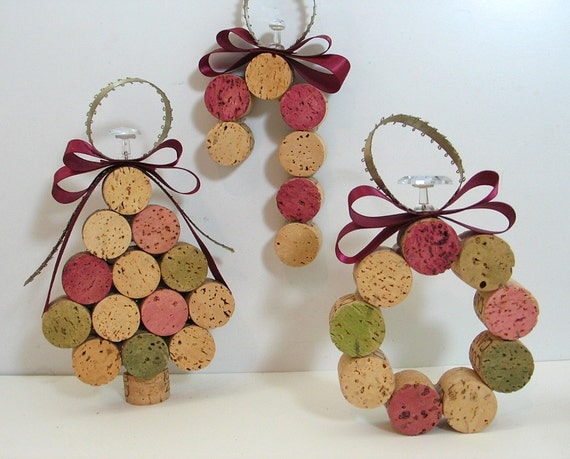 I know what you're thinking and the answer is yes, you really can make these at home. I would only exercise caution if making these for your mother as the only thing she'll comment on will not be the countless hours you, no doubt, spent gluing these corks together, but your impending drinking problem.
17. Yarn Letters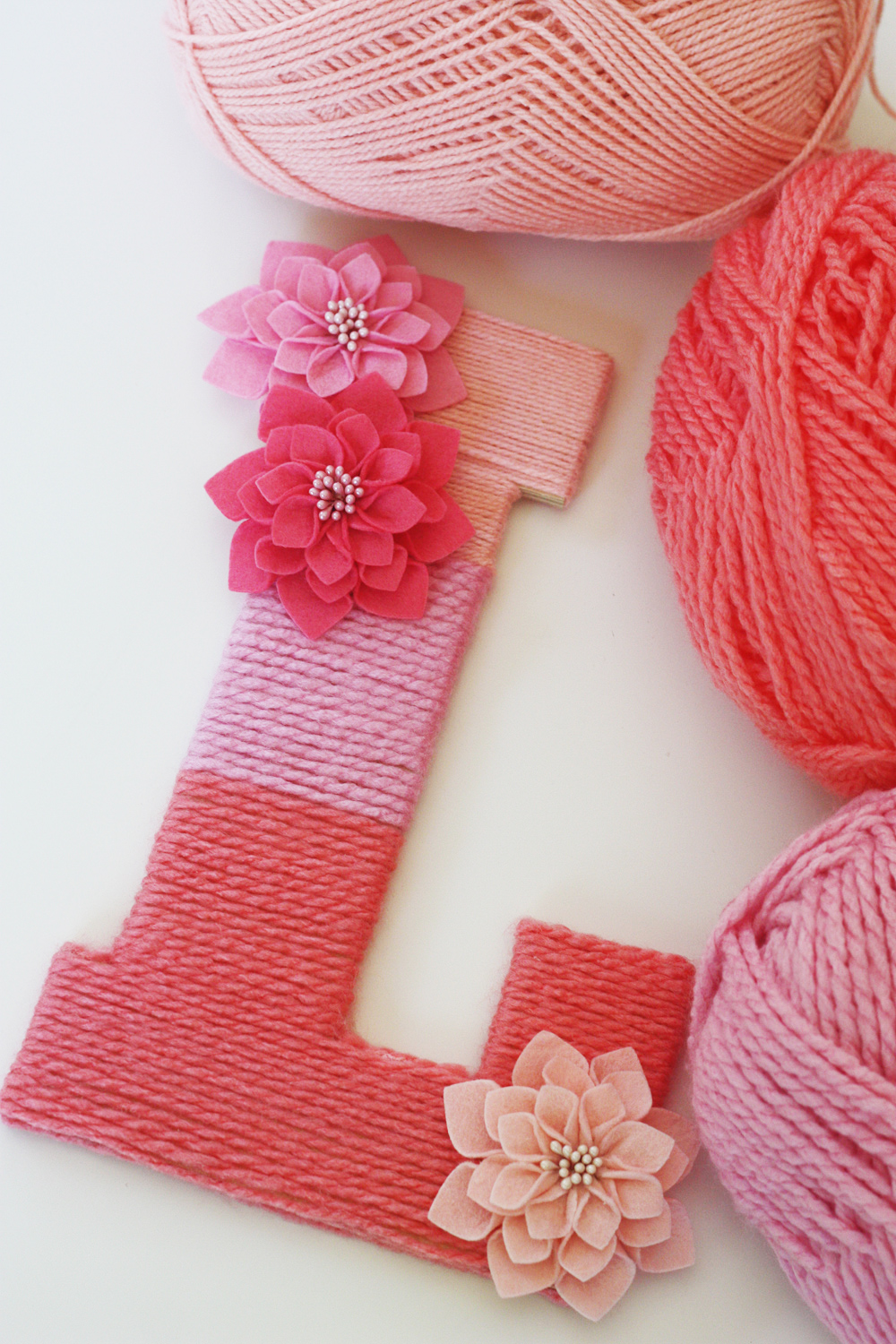 For those of us who don't have the time to sit down and actually "knit" something and have more buttons than normal humans should possess.
18. Homemade Liquid Soap
Dear Mark,
Thank you for sending us such a thoughtful gift. While we did not feel entirely comfortable setting out the homemade soap that you "made with love…literally," our guests reassure us their hands have never been softer.
Best,
Aunt Holly
BONUS!
Need a little help with your gift packaging? Pinterest has you covered!
Notebook Paper Gift Tags
Why spend real money on gift tags when you could repurpose old notebook paper? Slap some old string on there, call it "hipster-chic," and people will think you are a creative genius.
Toilet Paper Gift Boxes
Start stocking up all your old toilet paper holders now! Don't be afraid to dig through your old bathroom trash to get more rolls. And don't be ashamed to ask your friends for their old tp holders. Promise them they will get their holders back for Christmas, but when they want you to elaborate, just wink.