http://www.thechiefly.com/features/winston-wins-losing/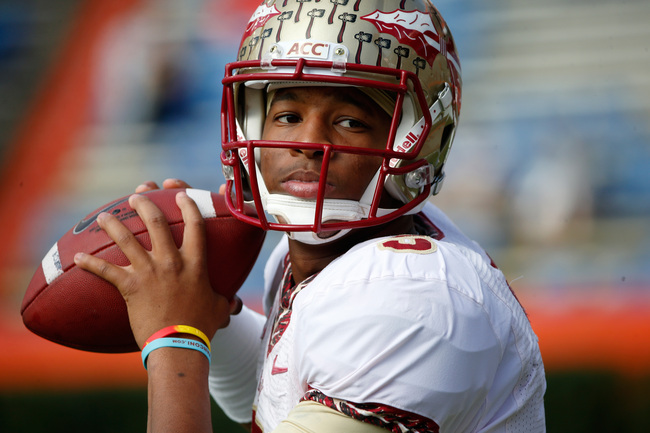 Today, it will happen again. It is so predictable that it feels preordained, so customary that the event itself will more closely resemble a glorious coronation than a genuine competition. They will win, the Seminoles will, and they will do so in convincing fashion. Their opponent will certainly compete; however, it is clear even before the opening kickoff that the Seminoles – with their reservoir of resources and renowned roster– will dismiss Duke long before sixty minutes of play have passed. In a sense, this fight feels as if it's over before it started.
I wonder if she feels the same way.
Earlier this week, the sexual assault case against Jameis Winston, the charismatic quarterbacking wunderkind, was dismissed, with the prosecution lacking the substantive evidence necessary to proceed in pursuing charges against the Heisman Trophy favorite. There was nothing particularly alarming about this announcement itself, as one of the beauties of the American legal system is that the burden of proof rests on the prosecution. With that said, there is an important question left to ask: Why did this dismissal feel inevitable?
An unsettling reality facing our society is that one in every five women will suffer from sexual assault at some point in their lifetimes. This is an egregious, unforgivable figure, but it is one that we collectively protect, purposefully or not. Our cultural idolization of male stars, especially in the world of athletics, contributes to a narrative of invincibility for young men with captivating talent and charm to boot.
Of course, Jameis Winston is not the first superstar to face allegations of this nature, but his is a precarious case – after all, it's not every day a 19-year-old is knocking on the door of both a national championship and Heisman Trophy. But why is it that more questions were asked about his eligibility than about the alleged victim? Why were we contemplating how this case might impact Heisman voting? Why was the alleged victim herself told to carefully consider pursuing charges because of Winston's high-profile status? These questions have very little to do with Winston himself and everything to do with the world we have created for him.
We, as a society, need to take responsibility for where we shine our spotlight and where we designate darkness. Today, we will shine that spotlight on Winston and Florida State as they gallivant to athletic glory. Fading into the aforementioned darkness is the alleged victim, soon to be forgotten amid the cheers of celebration in Tallahassee. But it's not just this story that might fade from our conscience. Maybe other potential victims from the sizable sample mentioned above will choose silence, especially in the aftermath of the light-hearted laughter and decidedly pro-Winston sentiment  that surrounded this very public case. Maybe these women will fear pursuing justice because our world has created an environment that is in many ways inhospitable to victims of sexual violence. Or maybe, just maybe, we can dim the lights on the field just a little and reassign them to the areas that need our attention.
Today, I will not watch Florida State play Duke. It's nothing personal against Winston; I just prefer match-ups where both sides have a shot.
I bet she feels the same way.
"Editor's note: As of this publishing, FSU was beating Duke 45-0."