http://www.thechiefly.com/culture/2014-sundance-film-festival-preview/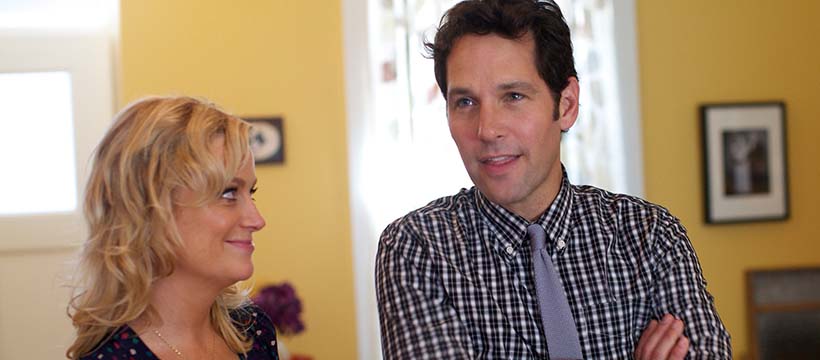 We're just over a couple weeks away from that wonderful time of year where film aficionados the world over tune into the Sundance Film Festival in Park City, Utah. The Sundance Institute's annual festival kicks off on the 16th of January and ends ten days later on the 26th. Sundance recently released their premiers lineup for 2014, a group of 17 feature films as well as documentary picks. And that's what we're bringing you today.
Documentary Premiers
The Battered Bastards of Baseball, U.S.A., Directed by Chapman Way and Maclain Way
When Portland, Oregon, lost its longtime minor-league affiliate, Bing Russell—who briefly played ball professionally before enjoying a successful Hollywood acting career—bought the territory and formed a single-A team to operate outside the confines of major-league baseball. The only thing uniting his players, recruited at open tryouts, was that no other team wanted them.
Finding Fela, U.S.A., Directed by Alex Gibney
After quickly taking Fela Kuti's native Nigeria by storm, the pioneering musician's confrontational Afrobeat sound soon spread throughout the continent and beyond, even as it made determined enemies of the repressive Nigerian military regime. As a result of continued persecution, increasingly unorthodox behavior, and, eventually, complications due to HIV, Kuti's final years saw his musical output and influence wane.
Freedom Summer, U.S.A., Directed by Stanley Nelson
In 1964, despite the best efforts of local civil rights activists, Mississippi remained virulently committed to segregation, underscored by the systematic exclusion of African Americans from the political process. In response, Robert Moses of the Student Nonviolent Coordinating Committee developed a campaign to bring one thousand volunteers—primarily enthusiastic young white supporters—to the state to encourage voter registration, provide much-needed education, and convene a more representative delegation to attend the Democratic National Convention.
Happy Valley, U.S.A., Directed by Amir Bar-Lev
The town of State College, home of Penn State University, has long been known as Happy Valley, and its iconic figure for more than 40 years was Joe Paterno, the head coach of the school's storied football program. But in 2011, assistant coach Jerry Sandusky was charged with 40 counts of child sex abuse, setting off a firestorm of accusations about who failed to protect the children of Happy Valley. Was Sandusky's abuse an "open secret" in the town? Did Coach Paterno and the Penn State administration value their football program more than the lives of Sandusky's victims?
Last Days in Vietnam, U.S.A., Directed by Rory Kennedy
During the chaotic final days of the Vietnam War, the North Vietnamese Army closes in on Saigon as South Vietnamese resistance crumbles. With the specter of a Communist victory looming and only a skeleton crew of diplomats and military operatives still in the country, the United States prepares to withdraw. As they begin to realize the reality of certain imprisonment and possible death of their South Vietnamese allies, American diplomats and soldiers confront a moral quandary: obey White House orders to evacuate only U.S. citizens, or risk being charged with treason and save the lives of as many South Vietnamese citizens as they can.
Life Itself, U.S.A., Directed by Steve James
In 2013, we lost Roger Ebert—arguably the nation's best-known and most influential movie critic. Based on his memoir of the same name, Life Itself recounts Ebert's fascinating and flawed journey—from politicized school newspaperman, to Chicago Sun-Times movie critic, to Pulitzer Prize winner, to television household name, to the miracle of finding love at 50, and finally his "third act" as a major voice on the Internet when he could no longer physically speak.
Mitt, U.S.A., Directed by Greg Whiteley

Mitt offers a refreshingly candid view of the private moments of a major presidential contender. The film invites the audience into the room with Mitt Romney and his tight-knit family during his two recent attempts to gain the presidency.
This May Be The Last Time, U.S.A., Directed by Sterlin Harjo
In 1962, filmmaker Sterlin Harjo's grandfather disappeared mysteriously in Sasakwa, Oklahoma, and as the Seminole community searched for him, its members sang ancient songs of faith and hope. Harjo returns to the Sundance Film Festival for the fourth time with his first feature-length documentary, which explores the disappearance of his grandfather and the origins of these songs.
To Be Takei, U.S.A., Directed by Jennifer M. Kroot
George Takei doesn't shy away from digging into his remarkable career and personal life in Jennifer Kroot's delightful and incisive film To Be Takei. As a child forced into Japanese-American internment camps, the actor-turned-activist reveals the ways that racism affected him well into his early acting career, where he played stereotypical Asian stock characters in film and television shows. Even after landing the iconic role of Hikaru Sulu on Star Trek,Takei's sharp eye, coupled with his wicked sense of humor, continued to challenge the status quo well into the twenty-first century.
We Are the Giant, U.S.A./U.K., Directed by Greg Barker
Since late 2010, more than a dozen nations have experienced popular uprisings that have collectively been called the Arab Spring. Protests, buoyed by predominantly young participants and social-media organizing, have exposed repression and led to regime changes. What does it mean to take part in a collective action that has the potential to unseat dictators and bring previously undreamt-of freedoms to a people?
WHITEY: United States of America v. James J. Bulger, U.S.A., Directed by Joe Berlinger
Infamous gangster James "Whitey" Bulger wielded a mystique as the Robin Hood of South Boston. Fabricated in his hometown, Bulger's legend captured the imagination of the entire country. Separating the man from the myth, this riveting documentary challenges conventional wisdom by detailing shocking new allegations.
Premiers
Calvary, Ireland/U.K., Directed by John Michael McDonagh
Father James is a good priest, driven by spiritual integrity. One day in confession, an unseen man tells James that he's going to kill him precisely because he's done nothing wrong. Given a week to make his peace with God, James ministers to sundry lost souls—visits that double as a guided tour of suspects. His preparation for death is further complicated by the arrival of his daughter, who has recently attempted suicide.
Frank, Ireland/U.K., Directed by Lenny Abrahamson
Frank is a comedy about a young wannabe musician, Jon, who discovers he's bitten off more than he can chew when he joins a band of eccentric pop musicians led by the mysterious and enigmatic Frank and his terrifying sidekick, Clara. Frank's uniqueness lies in the fact that he makes music purely for the joy of creating…and because he wears a giant fake head. After a rocky start, Jon ingratiates himself with the band members, and they retreat to a cabin in the woods to record an album. As his influence wanes, creative tensions mount, and the band's entire reason for existance is called into question.
Hits, U.S.A.,Directed by David Cross
Hits is a comedy about a paranoid municipal worker named Dave, his "The Voice" obsessed 19-year-old daughter, a wannabe teenage rapper who has an unrequited crush on the daughter, and their neighbors in a small, working-class town in upstate New York. Dave finds fame when videos of his rants at city hall go viral, and hordes of appallingly well-meaning hipsters from Brooklyn descend on their town to make sure Dave's rights aren't trampled by "the man."
I Origins, U.S.A., Directed by Mike Cahall
Ian Gray, a PhD student studying molecular biology with a specialty in eye evolution, leaves his lab to go to a party and has an intense, but fleeting, encounter with a mysterious, masked model who escapes into the night. With only a picture of her stunning and iconic eyes, he tracks her down, and they fall in love. Their fundamentally different beliefs about life only serve to intensify their connection, and they vow to spend forever together. Years later, Ian and his lab partner, Karen, make a stunning discovery with profound existential implications. He must risk his life's work and his family to travel across the world to find the truth behind what he has found and what it may mean.
Laggies, U.S.A., Directed by Lynn Shelton
Content to remain in a permanent adolescence, 28-year-old Megan clings to her job as a sign flipper for her father's accounting company as her high school friends get married and advance their careers. When her high school boyfriend proposes unexpectedly, Megan panics and forgoes attending a professional-development retreat to hide, at least temporarily, at the home of her new 16-year-old friend, Annika, and her attractive, single dad.
Little Accidents, U.S.A., Directed by Sara Colangelo
When a mining disaster tears at the fabric of an Appalachian coal-mining town, the lives of three very different inhabitants become inexplicably tangled in a web of secrets. Amos Jenkins, the sole survivor of the tragedy, unwillingly becomes a focal point of the resulting investigation. As tensions rise over who to blame for the deadly mishap, the teenage son of a top executive at the coal mine goes missing. Diane, the boy's mother, grows emotionally estranged from her husband, Bill, as they search in vain for their child.
Love is Strange, U.S.A., Directed by Ira Sachs
After 39 years together, Ben and George finally tie the knot in an idyllic wedding ceremony in lower Manhattan. But when news of their marriage reaches the Catholic school where George works, he is fired from his longtime job, and the couple can no longer afford their New York City apartment. As a temporary solution, George moves in with the two gay cops next door, while Ben moves to Brooklyn to live with his nephew, Eliot; Eliot's wife, Kate; and their teenage son.
A Most Wanted Man, Germany/U.S.A., Directed by Anton Corbijn
Anton Corbijn's adaptation of John Le Carre's psychological novel follows German spy Gunther Bachmann as he tracks down Issa, a suspicious Chechen-Russian immigrant on the run in Hamburg. Pressured by his German and American colleagues to capture and interrogate his suspect as a Muslim terrorist, Bachmann instead asks for more time to carefully track Issa's movements and his relationship with his German immigration lawyer, Annabel Richter. Using his secret contacts and keen skill, Bachmann uncovers a connection between a world-renowned Muslim philanthropist and a terrorist group and devises a plan to use Issa and Annabel in a brilliant ploy to expose the scheme.
Nick Offerman: American Ham, U.S.A., Directed by Jordan Vogt-Roberts
If you like your ham hot and steamy with a sexy side dish of full-bellied laughter, come and dine at the comic feast laid out by the one-and-only Nick Offerman. Director Jordan Vogt-Roberts (The Kings of Summer screened as Toy's House in last year's U.S. Dramatic Competition) returns to the Sundance Film Festival for the second year in a row with this live taping of Offerman's one-man show from the Town Hall theatre in New York.
The One I Love, U.S.A., Directed by Charlie McDowell
Ethan and Sophie are a married couple on the brink of separation. At the urging of their therapist, they escape to a beautiful vacation house for a weekend getaway in an attempt to salvage what's left of their relationship. What starts off as a relaxing and tranquil retreat soon spirals into a dizzyingly bizarre experience that forces the couple to reflect upon the complexities of their troubled partnership.
The Raid 2, Indonesia, Directed by Gareth Evans
Immediately following the events of the original, The Raid 2 tracks Officer Rama as he is pressured to join an anticorruption task force to guarantee protection for his wife and child. His mission is to get close to a new mob boss, Bangun, by befriending his incarcerated son, Uco. Rama must hunt for information linking Bangun with corruption in the Jakarta Police Department while pursuing a dangerous and personal vendetta that threatens to consume him and bring his mission—and the organized crime syndicate—down around him.
Rudderless, U.S.A., Directed by William H. Macey
Sam is a former high-profile advertising executive whose life has been torn apart by the tragic death of his son. Off the grid, living on a docked sailboat, he drowns his pain in alcohol. When Sam discovers a box filled with his son's demo tapes and lyrics, his own child's musical talent is a revelation for him, a grieving father who felt he'd been absent from his son's life. Communing with his deceased son's dashed dreams, Sam learns each song and eventually musters the will to play one at a local bar. When Quentin, a young musician in the audience, is captivated by the song, the unlikely duo form a rock band that becomes surprisingly popular and changes both of their lives.
They Came Together, U.S.A., Directed by David Wain
They Came Together relates the epic love story of Joel, a corporate executive for Candy Systems and Research, a mega candy store chain, and Molly, the owner of a small sweet shop called Upper Sweet Side. When Joel is tasked with shutting down Molly's mom-and-pop operation, the unlikely lovers find themselves hurtled into a whirlwind romance.
The Trip To Italy, U.K., Directed by Michael Winterbottom
Michael Winterbottom's largely improvised 2010 film, The Trip, took comedians Steve Coogan and Rob Brydon—or semifictionalized versions thereof—on a restaurant tour around northern England. In this witty and incisive follow-up, Winterbottom reunites the pair for a new culinary road trip, retracing the steps of the Romantic poets' grand tour of Italy and indulging in some sparkling banter and impersonation-offs.
The Voices, U.S.A./Germany, Directed by Marjane Satrapi
Jerry is a seemingly normal man trying to succeed in his new job at the Milton Bathtub Factory. He lives in a normal apartment—the type you would expect from a young bachelor—with his dog, Bosco, and his cat, Mr. Whiskers. Yet something seems off. As the new guy at work, Jerry is asked to help plan the company picnic, and he meets Fiona, an attractive English girl from accounting. Jerry immediately takes a liking to Fiona and excitedly goes home to tell his pets about her. And surprisingly, they answer.
White Bird in a Blizzard, U.S.A., Directed by Gregg Araki
It's 1988. On the surface, Kat's home life seems perfect. A normal, college-bound teenager, she listens to Depeche Mode, hangs out with her tragically hip pals, and is critical of her parents. She's also having her first romance with, literally, the boy next door and is starting to feel comfortable in her own skin—all under the watchful eye of her glamorous, but disturbed, homemaker mother. When her mother mysteriously vanishes, Kat and her father suppress their emotions and try to resume their lives. Years later, Kat's subconscious is consumed by images of her mother, whose peculiar disappearance she can't fully comprehend.
Wish I Was Here, U.S.A., Directed by Zach Braff
Following his celebrated debut feature, Garden State, Zach Braff delivers a new postcard from the edge of existential crisis, this time playing a thirtysomething family man wrestling with a few minor hindrances—like his disapproving father, an elusive God, and yes, adult responsibility. Aidan Bloom is a pot-smoking actor whose last job, a dandruff commercial, was longer ago than he cares to admit. Pursuing his thespian dream has landed him and his wife in tough financial straits, so when his grumpy father can no longer pay for the kids to attend Jewish Yeshiva, Aidan opts for homeschooling. To the chagrin of his hyperdisciplined, religious daughter and the delight of his less-than-studious son, Aidan takes matters into his own imaginative hands, rather than sticking to the boring old traditional curriculum.
Young Ones, U.S.A., Directed by Jake Paltrow
Water is running out. Land has withered into something wretched. The dust has settled on a lonely, barren planet. Not long from now, the hardened survivors of the loss of Earth's precious resources scrape and struggle. Ernest Holm, played by Michael Shannon, lives on this harsh frontier with his children, Jerome and Mary. He defends his farm from bandits, works the supply routes, and hopes to rejuvenate the soil. But Mary's boyfriend, Flem Lever, played by Nicholas Hoult, has grander designs. He wants Ernest's land for himself, and he means to get it.